***All classes with multiple disciplines run at the same time, metcons are downstairs in the main gym and kids/martial arts classes are upstairs in our matted area
Schedule effective January 25, 2022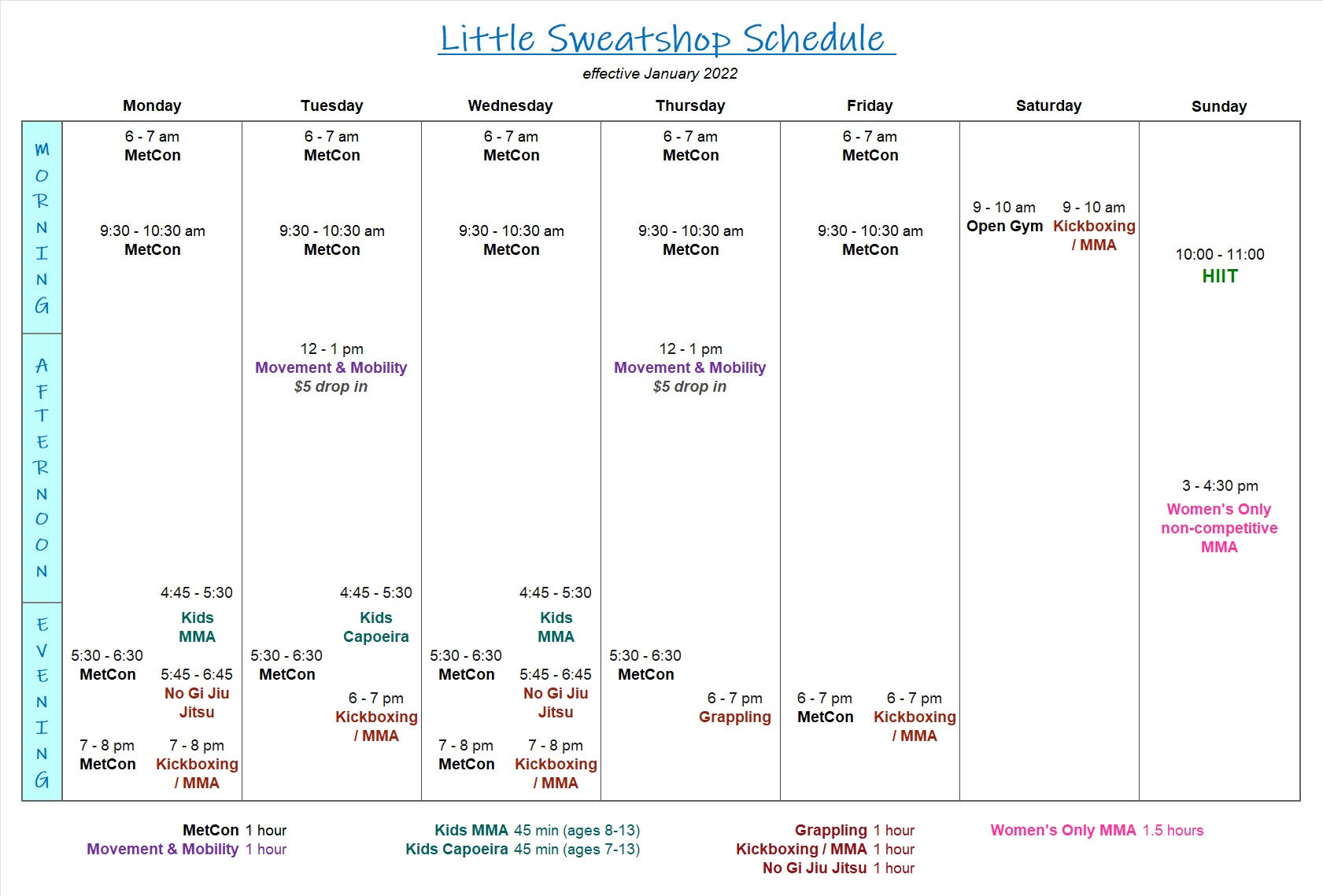 Registration
Classes must be booked online with our scheduling program as we want to keep class sizes small.
If a class is full and you would like to attend, please contact us to see if there is space.
Join
We have a range of affordable membership options to suit your family / lifestyle!!
Gym Hours
Monday-Wednesday:  6am - 8pm
Thursday-Friday:  6am - 7pm
Saturday:  9am - 10am
Sunday:  10:30am - 4:30pm